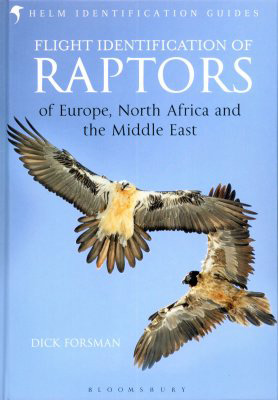 Flight Identification of Raptors of Europe, North Africa and the Middle East
Serie: Helm Identification Guide Series
di Dick Forsman
Bloomsbury Publishing
544 pagine, 1095 fotografie a colori, 7 illustrazioni a colori e in bianconero, 1 tavola a colori

Raptors are notoriously hard to identify, even if seen well. Contrary to expectation, it is actually easier to identify raptors in flight, rather than perched, and it is fortunate that most raptors are usually seen in flight! This is the ultimate flight-identification guide to Western Palearctic raptors. It covers 60+ species, and goes to subspecific level wherever needed. The geographical area covered is Europe, North Africa, the Middle East including the Arabian Peninsula, and east to Central Asia.

This is a photographic guide with stunning images, most of which have been reserved for Flight Identification of Raptors of Europe, North Africa and the Middle East and have never been published before. The thorough text covers every plumage and age in breathtaking detail, and each species are illustrated with a range of photographs covering all the principal plumages.

Please note that this book does not replace, but complements Forsman's other book, The Raptors of Europe and the Middle East: A Handbook of Field Identification. The latter dealt with identification of birds both perched and in flight, whereas the new guide focuses on in-flight identification only.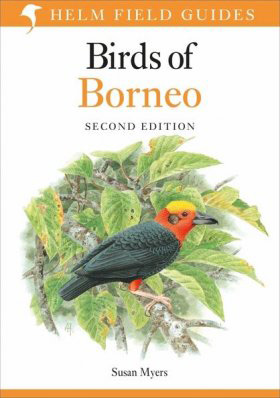 Birds of Borneo
Serie: Helm Field Guides
di Susan Myers
336 pagine, 144 tavole a colori; fotografie a colori, illustrazioni in bianco e nero; mappe di distribuzione a colori

Birds of Borneo is the first comprehensive guide to the varied avifauna of this island biodiversity hotspot, which comprises the tiny state of Brunei, the Malaysian states of Sabah and Sarawak, and the Indonesian state of Kalimantan.

More than 630 bird species have been recorded on Borneo and, using the most up-to-date taxonomy and nomenclature, Birds of Borneoincludes all recently split species and also gives full coverage of distinctive Bornean races where they differ from their counterparts on neighbouring islands or in mainland South-east Asia. Borneo is of particular ecological significance; the unique combination of its tropical latitude and the relief of the land, which includes high mountains and rainforests, has created many isolated micro-habitats which have enabled a remarkable number of different species of birds to evolve, many of which are endemic to the island.

Every species recorded is described in detail with key identification characteristics and habitat information given, plus a colour distribution map. All species are illustrated, with paintings by the same expert team of artists who worked on the celebrated Birds of South-East Asia, also in the Helm Field Guides series.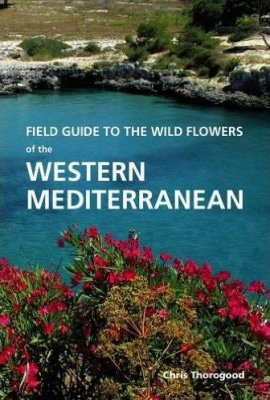 Field Guide to the Wild Flowers of the Western Mediterranean
di Chris Thorogood
Royal Botanic Gardens, Kew
630 pagine, fotografie a colori e illustrazioni in bianco e nero

Field Guide to the Wild Flowers of the Western Mediterranean is the most comprehensive and up-to-date plant identification guide to the area. The western Mediterranean is one of the most important regions in the world for its outstanding biodiversity, boasting over 10,000 plant species. The area encompasses southern Europe from the Portuguese Algarve in the west to Italy in the east, the islands (including the Balearic Islands, Corsica and Sardinia), and North Africa from Morocco in the west to Tunisia in the east. Covering over 5,000 species, this easy to use guide focuses on the most common and conspicuous species that occur in the area, with plant descriptions, colour photographs and illustrations throughout. A section on where to see wildflowers in the region is included, as well as a glossary of terms. An ideal companion for wildlife and plant enthusiasts, Field Guide to the Wild Flowers of the Western Mediterranean will enable you to reliably identify wildflowers in the field.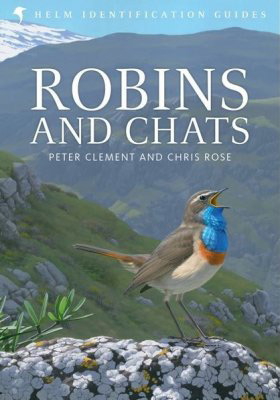 Robins and Chats
Serie: Helm Identification Guide Series
di Peter Clement
688 pagine, 62 tavole a colori; più di 600 fotografie a colori, 37 illustrazioni in bianco e nero, mappe di distribuzione a colori

Christopher Helm Robins and chats are a diverse group of birds comprising both highly colourful and visible species, such as the robin-chats of Africa, as well as some of the most skulking and elusive birds, such as the shortwings of Asia. Many species, like the well-known Nightingale, are renowned songsters, some are even familiar garden birds, but a good number are highly sought-after for their extreme rarity or simply because they are hard to see.

This authoritative handbook, part of the Helm Identification Guides series, looks in detail at the world's 175 species of robins and chats. This large group passerines was formerly considered to be part of the thrush family (Turdidae), but is now usually treated as a separate family, Muscicapidae, together with the Old World flycatchers. The vast majority of species are Eurasian or African, with only a handful of species straying into the New World or Australasia. The Australian Robins, although superficially similar, have long been regarded as a separate family and are not included in this book.

Robins and Chats discusses the identification and habits of these birds on a species-by-species basis, bringing together the very latest research with accurate range maps, more than 600 colour photographs, and 62 superb colour plates that illustrate age and racial plumage differences. This authoritative and sumptuous book will be indispensable for all chat enthusiasts, and will surely remain the standard reference on the subject for many years to come.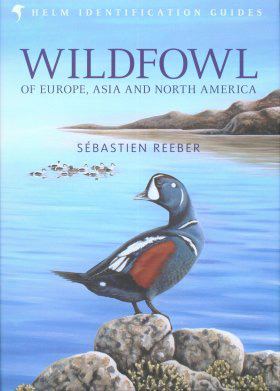 Wildfowl of Europe, Asia and North America
Serie: Helm Identification Guide Series
di Sébastien Reeber
656 pagine, 72 tavole a colori; 650 fotografie a colori, 80 mappe di distribuzione a colori, illustrazioni in bianco e nero

Wildfowl of Europe, Asia and North America is a comprehensive reference summarising current knowledge on the identification of the different species and subspecies of ducks, geese and swans in Europe, Asia and North America – in essence the Holarctic zoogeographical region. The detailed species accounts cover taxonomy, specific and subspecific identification features, determination of age and sex, geographic variation, measurements, voice, moult and hybridisation. In addition, the current status of each species is treated with up-to-date information on distribution, population size, habitat and life-cycle. The text is complemented by 650 colour photos, almost all taken in the wild, and 72 colour plates painted by the author and featuring over 920 individual artworks. Together, these represent most of the plumages of each of the 84 species treated in Wildfowl of Europe, Asia and North America, as well as more than 100 hybrids that are observed more or less regularly in the wild. The photos are provided with captions that focus on the most important features, and the plates are accompanied by succinct caption text and distribution maps.

This new identification guide provides an unrivalled level of detail and a wealth of information and illustrations. It will be an essential reference for anyone interested in the ducks, geese and swans of Eurasia and North America.

Please note that this book is published in the US by Princeton University Press under the title Waterfowl of North America, Europe, and Asia: An Identification Guide.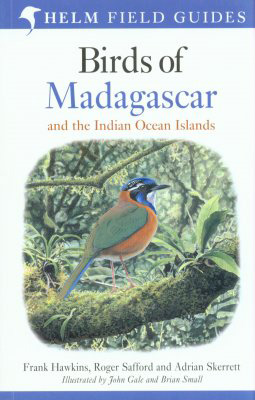 Birds of Madagascar and the Indian Ocean Islands
Serie: Helm Field Guides
di Frank Hawkins, Roger Safford & Adrian Skerrett
336 pagine, 124 tavole a colori; 350 mappe di distribuzione a colori

The Malagasy region contains one of the most extraordinary concentrations of biodiversity in the world. Its recognition as a zoogeographic region in its own right has recently been confirmed and, all taxa combined, the region was found to hold the second most distinct assemblage of vertebrates in the world after the Australian region, despite being the smallest of them all.

This new field guide in the Helm Field Guides series covers the whole of the Malagasy region, which comprises the unique island of Madagascar and the various islands and archipelagos of the Indian Ocean including the Seychelles, Comoros and Mascarenes (Mauritius, Réunion and Rodrigues). Every resident and migrant species is covered in full detail with a colour distibution map for each species. Vagrants are also treated in detail, but without maps. All species are illustrated on a beautiful series of 123 colour plates, with artwork from John Gale and Brian Small. Conveniently, the plates have been arranged so that all the key species of the various archipelagos are placed together in sections.

This is a major work of reference on the birds of the region and will remain the standard text for many years to come.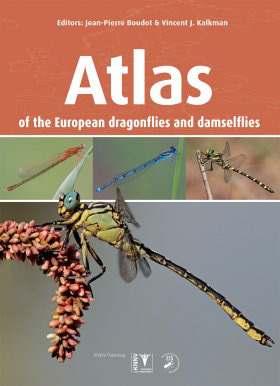 Atlas of the European Dragonflies and Damselflies
di Jean-Pierre Boudot & Vincent J Kalkman (Editors)
KNNV Uitgeverij
381 pagine,fotografie e illustrazioni a colori, pi di 200 mappe di distribuzione a colori, tabelle a colori

This is the first detailed and complete overview of the distribution of the dragonflies and damselflies of Europe. An important reference work for professionals and amateurs alike.

- Covers the distribution and habitat selection of all 143 European species of dragonflies and damselflies.
- Gives a complete description of global and European distribution, illustrated using over 200 distribution maps.
- Per species gives all the requisite information on taxonomy, range, population trends, flights season, and habitat.
- Includes unique photos and flight season diagrams for virtually all European dragonflies.
- Contains extensive background information on taxonomy, conservation, and a per-country overview of its history of odonatological studies.

The book was written by more than 50 European dragonfly experts. Coordinated by Jean-Pierre Boudot and Vincent Kalkman (European Invertebrate Survey (EIS), the Netherlands) they spent the last ten years collecting all observations of dragonflies and damselflies, from the Azores to the Ural and from the North Cape to Lampedusa.





The Messengers
di Stuart Butchart, Ali North, Edward Perry, Pepe Clarke,
Tris Allinson & Gary Langham (Editors)
BirdLife International
74 pagine, tavole e illustrazioni a colori, mappe a colori

Over time and across cultures, birds have sent us signals about the health of our environment. The canary in the coal mine offered that most precious resource, time – a small window in which humans could escape toxic gases. Miners no longer use songbirds as early warning systems, but birds are our closest connection to wildlife on the planet and they still tell us about the health of the places people and birds share. Never before has their message – climate change is here and a threat to the survival of birds and people – been as clear or as urgent.

This first ever global synthesis by the 119-nation BirdLife International Partnership draws on research from multiple disciplines and every continent. The findings are consistent across both: climate change attacks the natural systems that birds and people rely upon. This synthesis emphasizes solutions to both buy us more time and to build natural resilience for generations of people to come.

This report highlights the cost efficiency, importance and practical benefits of nature-based solutions that can be implemented now, everywhere. While birds and other wildlife tell us compelling stories about the impacts of climate change, only people can act as nature's negotiators. We can contribute to a set of solutions that humankind will need to employ if we are to avoid the worst impacts of climate change.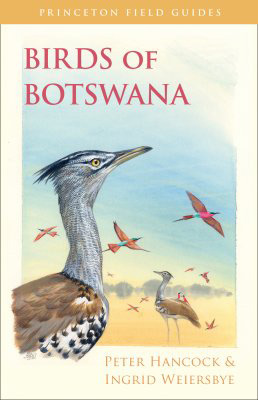 Birds of Botswana
Serie: Princeton Field Guides Series
di Peter Hancock
398 pagine, 177 tavole con più di 1200illustrazioni a colori; fotografie a colori, mappe a colori, 597 cartine di distribuzione a colori

Covers all 597 species of birds found in Botswana, including subspecies and colour variants specific to Botswana.

Features more than 1,200 colour illustrations – with more than one illustration for species where the sexes and ages differ.

Includes detailed species accounts, seasonality and breeding bars, and colour distribution maps.

Draws on the latest bird data and the expertise of leading birders in Botswana.

Here is the ultimate field guide to Botswana's stunningly diverse birdlife. Covering all 597 species recorded to date,Birds of Botswana features more than 1,200 superb colour illustrations, detailed species accounts, seasonality and breeding bars, and a colour distribution map for each species.

Drawing on the latest regional and national data, Birds of Botswana highlights the best birding areas in Botswana, provides helpful tips on where and when to see key species, and depicts special races and morphs specific to Botswana. This is the first birding guide written by a Botswana-based ornithologist and the only one dedicated specifically to Botswana. Portable and easy to use, Birds of Botswana is the essential travel companion for anyone visiting this remarkable country.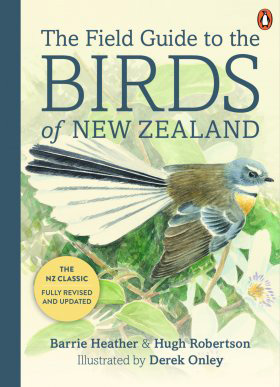 The Field Guide to the Birds of New Zealand
di Barrie Heather & Hugh Robertson
Penguin Books New Zealand
464 pagine, 85 tavole con illustrazioni a colori e in bianco e nero, mappe di distribuzione a colori

The Field Guide to the Birds of New Zealand is the modern classic of the genre – the tried and trusted reference for lovers of New Zealand birds.

Comprehensive, reliable and easy to use, this fourth revised edition features:
- 374 species, including 35 new additions – the book's biggest revision since first publication
- 85 stunning colour paintings of New Zealand birds, including rare and recently extinct species
- An introduction to key bird-watching sites
- Distribution maps and an in-depth guide to field identification
- An additional handbook section that includes information on the distribution, habitat, population, conservation, breeding, behaviour and feeding habits of each species

The only field guide to New Zealand birds officially endorsed by the Ornithological Society of New Zealand, this is the most authoritative reference available – a wonderful celebration of the country's extraordinary and diverse birdlife.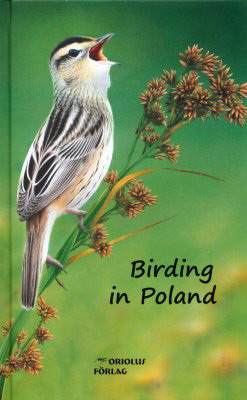 Birding in Poland
di Adam Sterno (Editor)
Oriolus Forläg
610 pagine, 20 tavole con 40 foto a colori; 164 mappe in bianco e nero

Poland is the most obvious destination in Europe to watch and listen to Aquatic Warbler. Forests and coppices provide shelter for all species of European woodpecker. Wetlands are an important stopover point for migrating waders, geese and other water and wetland birds, while wet meadows are a perfect location to hear rasping Corn Crake. The population of White Stork in Poland is counted amongst the largest in Europe.

Birding in Poland is both for those planning a longer birdwatching trip to Poland and for those visiting bigger cities for business, with only a few hours or half a day to spare for birdwatching. For them, we have described in more detail the sites in Warsaw and Kraków – the two cities probably most often visited by foreigners. We have also included descriptions of sites near other cities, such as Lódz, Poznan, Wroclaw, Gdansk, Bialystok, Bydgoszcz, Lublin and Rzeszów.

The authors are 46 ornithologists, birdwatchers, and local avifauna experts from Poland. Birding in Poland provides a description of 119 sites and 164 maps. It includes such famous sites as the Bialowieza Forest, the Biebrza River Valley and the Warta River Mouth, but also other sites, probably unknown but definitely worth visiting.

Birding in Poland also includes a general description of avifauna in Poland, practical tips on birdwatching and travelling around, a chapter on the legal aspects of birdwatching and two articles on Aquatic Warbler and White Stork, as well as photos of typical habitats and a checklist of the birds of Poland.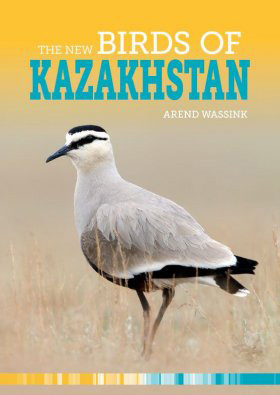 The New Birds of Kazakhstan
di Arend Wassink
Arend Wassink Publishing
382 pagine, fotografie e illustrazioni a colori, cartine di distribuzione a colori

Since the publication of The Birds of Kazakhstan in 2007 a vast amount of new information on the status and distribution of birds in Kazakhstan has been published in journals, such as Dutch Birding, Sandgrouse, Selevinia and The Russian Journal of Ornithology. This information is brought together here and this full-colour book contains a wealth of new and up-to-date information on status, habitat, distribution and migration of all species recorded in Kazakhstan up to late 2015. The full colour maps give their breeding and temporal distribution. The text, including the introductory chapters, is illustrated with many high quality photographs.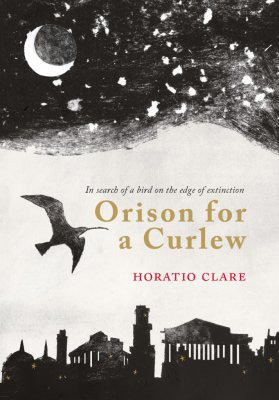 Orison for a Curlew


in search of a bird on the edge of extinction
di Horatio Clare
Little Toller Books
104 pagine, 2 mappe a colori, illustrazioni in bianco e nero

The Slender-Billed Curlew, Numenius tenuirostris, 'the slim beak of the new moon', once bred in Siberia and wintered in the Mediterranean basin, passing through the wetlands and estuaries of Italy, Greece, the Balkans and Central Asia. Today, the Slender-Billed Curlew only exists as a rumour, a ghost species surrounded by unconfirmed sightings and speculation. The only certainty is that it now stands on the edge of extinction. Birds are key environmental indicators. Their health or hardship has a message for us about the planet, and our future. What does the fate of the Slender-Billed Curlew mean for us and the natural world? What happened to it, and why?

Orison for a Curlew journeys through a fractured Europe in search of the Slender-Billed Curlew, following the bird's migratory path on an odyssey that takes us into the lives of the men and women who have fought to save the landscapes to which the bird belongs. This is a story of beauty, triumph and the struggles of conservation. It is a homage to a creature that may never be seen again.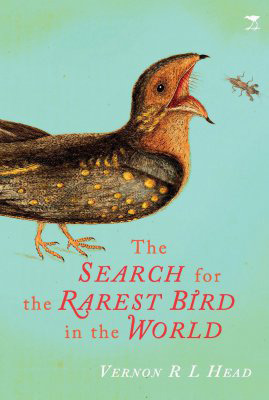 The Search for the Rarest Bird in the World
di Vernon RL Head
Signal Books Ltd
244 pagine

In 1990 an expedition of Cambridge scientists arrived at the Plains of Nechisar, tucked between the hills of the Great Rift Valley in the Gamo Gofa province in the country of Ethiopia. On that expedition they found three hundred and fifteen species of birds; sixty one species of mammal and sixty nine species of butterfly were identified; twenty species of dragonflies and damselflies; seventeen reptile species were recorded; three frog species were filed; plants were listed. And the wing of a road-killed bird was packed into a brown paper bag.

It was to become the most famous wing in the world.

When the specimens finally arrived at the British Natural History Museum in Tring it set the world of science aflutter. It seemed that the wing was unique, but they questioned, can you name a species for the first time based only on the description of a wing, based on just one wing?

After much to and fro confirmation was unanimous, and the new species was announced, Nechisar Nightjar, Caprimulgus solala, (solus:only and ala:wing).

And birdwatchers like Vernon began to dream.

Twenty-two years later an expedition of four led by Ian Sinclair set off to try to find this rarest bird in the world. Vernon R.L. Head captivates and enchants as he tells of the adventures of Ian, Dennis, Gerry and himself as they navigate the wilderness of the plains, searching by spotlight for the elusive Nechisar Nightjar.

But The Search for the Rarest Bird in the World is more than a boy's own adventure in search of the rarest bird in the world. It is a meditation on nature, on ways of seeing, on the naming of things and why we feel so compelled to label. It is a story of friendships and camaraderie. But most of all it embraces and enfolds one into the curious and eye-opening world of the birdwatcher. For birdwatchers, twitchers, bird lovers, and about-to-become birdwatchers everywhere. For those who enjoy the natural world, the outdoors, the untamed places. Reminiscent of Nathaniel's Nutmeg and Longitude, this true story of incredible adventure will bring out the explorer in everyone who reads it.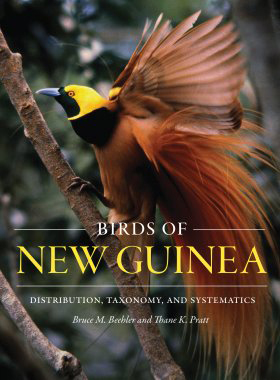 Birds of New Guinea
di Bruce M Beehler & Thane K Pratt
Princeton University Press
672 pagine, 14 illustrazioni a colori, 2 mappe

New Guinea, the largest tropical island, supports a spectacular bird fauna characterized by cassowaries, megapodes, pigeons, parrots, kingfishers, and owlet-nightjars, as well as the iconic birds of paradise and bowerbirds. Of the nearly 800 species of birds recorded from New Guinea, more than 350 are found nowhere else on Earth. This comprehensive annotated checklist of distribution, taxonomy, and systematics of the birds of New Guinea is the first formal review of this avifauna since Ernst Mayr's Checklist, published in 1941. This new book brings together all the systematic, taxonomic, and distributional research conducted on the region's bird families over the last 70 years.

Bruce Beehler and Thane Pratt provide the scientific foundation for the names, geographic distributions, and systematic arrangement of New Guinea's bird fauna. All technical information is annotated and a geographic gazetteer and bibliography are included. Birds of New Guinea: Distribution, Taxonomy, and Systematics is an ideal complement to the Birds of New Guinea field guide also published by Princeton, and is an essential technical reference for all scientific libraries, ornithologists, and those interested in bird classification.